We are the U.K's leading training Academy specialising in Micropigmentation (otherwise known as Semi Permanent Makeup, Cosmetic tattooing or SPMU). We train from our professional boutique clinic where tutors and students use, only, the best quality equipment and where we are equipped, solely, for SPMU training.
Adorn is the only SPMU course provider to exclusively employ tutors who hold the QTS standard in teaching and we are a registered U.K learning provider. We offer courses in Cheshire and in-house. All of our main courses include accommodation. Details HERE.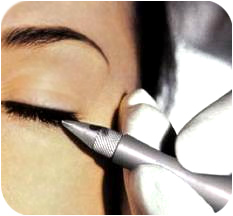 We offer SPMU Technician and Business packages in SPMU training and specialised courses, such as our SPMU Eyebrow Course, to meet individual's training requirements. We include accommodation with all of our courses, at our Cheshire clinic.
By demand, we now offer In-House training throughout the U.K and Ireland, whereby we travel to your clinic or salon (where you may like to add SPMU to your treatment list) and train you and your staff in SPMU.  A great option if you want to build your clientele list whilst saving on travel and related expenses. All students receive exclusive discounts at Adorn Makeup Supplies.

Whether you are looking to start a new career in the cosmetics industry, add SPMU to your treatment list or simply perfect and update your skills in SPMU; Adorn Makeup Academy can help. Our trainers all have at least ten years industry experience and hold professional teaching qualifications (QTS Status) to deliver a course syllabus offering an ultimate learning outcome. We pride ourselves on training our students to become competent practitioners who are prepared and confident to enter the industry. Our trainers are periodically updating their own knowledge and skills internationally to offer the most up to date training in SPMU, which is one of the fastest growing sectors in the cosmetic industry.
At Adorn Academy, we will advise you on the best way to market your business and we offer post training support to all of our students. The initial training investment you make will quickly be made back with SPMU treatments typically being priced between £300.00 to £600.00.  Quality training is an invaluable investment for your career in SPMU.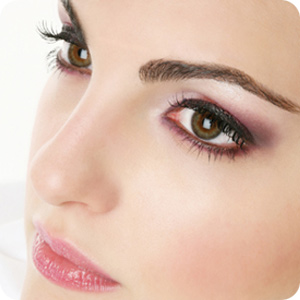 We have a range of tailored courses to suit, with weekend training available. International students are also welcome. Accommodation is included with all of our courses at our Cheshire clinic, which is located close to Manchester International Airport.
Please read our FAQ page for help with any questions you might have and feel free to contact us to talk through your own personal training needs by clicking HERE.
View our Semi Permanent Makeup Courses by clicking HERE.

"I loved every minute of my training course (I'm a bit of a geek like that) and I feel really inspired and refreshed, not to mention so damn excited! Thank you to my tutor for being so relaxed and patient with me, you are a great teacher! I also attended the training in Meso Revive and I have had so much interest in this treatment and there is a huge 'buzz' in the industry at the moment, hailing the Meso Revive as the latest and greatest anti-ageing skin solution."
Z Elliott, June 2014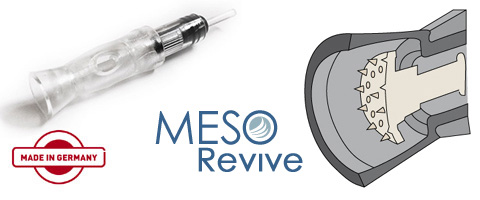 What is MESO Revive? The innovation of the MESO Revive concept is a new and unique approach towards skin improvement and rejuvenation. It is the altogether more natural, subtle, way to visibly improve the skin; a great (less invasive) alternative to Botox. Offered as an optional module or as a standalone course to qualified SPMU technicians, find out more about our MESO Workshop HERE.

Contact us today! Click HERE or call: 0844 567 5720